There is media within the Faculty that broadcasts the students of the FUS. Whether it be on a newsletter, a yearbook or on YouTube, students are being recognized. Feel free to participate in promoting the Faculties student body by volunteering or sharing your stories.
The Undergraduate Mailing List
Have you signed up with the Forestry Undergrad mailing list? You may be missing out on updates by Faculty members, students and outside sources. Although this website covers some of the opportunities that occur for the FUS, the email list covers more recent news. Sign up with Forestry Undergrad mailing list by sending an email to majordomo@interchange.ubc.ca. Please leave the subject line blank, and type "subscribe forest-students" ONLY in the body of the message or simply contacting Denise Wong at denise.wong@ubc.ca. She will gladly add you to the list.
If for some reason you would like to unsubscribe, simply email majordomo@interchange.ubc.ca again, leaving the subject line blank, and type ""unsubscribe forest-students" into the body of the message.
Everyone needs some comic relief and the FUS provides a fun read with the Greensheet. Pick up the current edition of the Greensheet which can be found just outside of the computer labs and enjoy the articles written by students in the Faculty. Whether its poking fun at recent events, opinion columns, or useful news and event updates, it is a great way to stay connected in the Faculty.
The Yearbook
The forestry yearbook comes out at the end of the academic year. It is a compilation of all the great photos of events over the past year. It shows the composite of students who graduated that year and has editorials about news and events throughout the year. It is a great way to remember your time in UBC Forestry whether you just completed your first year or have  finished your program.  The yearbook council is working away on this years FUS yearbook. They need photos to make it the best it can be. Remember all proceeds from the yearbook go back to the FUS so you are likely going to benefit more than once.
Videos
Faculty of Forestry at UBC
We get it all the time. "So what do you learn in forestry? How to cut wood?" Learn the answer to that unceasing question and more about what our amazing faculty has to offer here.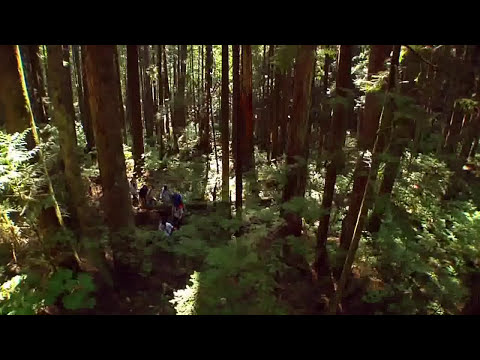 Snowshoeing Field Trip
Every year, the Forestry 211 class takes a field trip to Cypress Mountain to snowshoe and learn about the Mountain Hemlock BEC Zone. This is what happened in January 2011: